Cloud Security , Endpoint Protection Platforms (EPP) , Endpoint Security
Broadcom-VMware Merger Faces European Regulatory Hurdles
UK's Competition Authority Announces Probe as Broadcom Awaits EU Clearance for M&A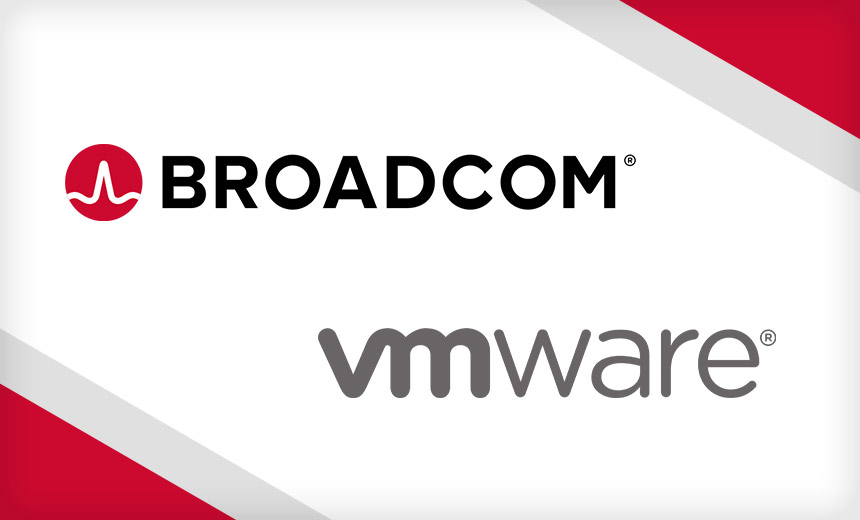 Broadcom's acquisition of VMware faces challenges from European regulatory authorities over potential competitive advantages. The $61 billion deal announced in May still needs clearance from the EU and also faces scrutiny by U.K. authorities before it can be finalized.
See Also: Six Benefits of App Control Infographic
The United Kingdom's Competition and Markets Authority on Monday announced that it will be probing Broadcom's proposed deal for potential violations of rules relating to market competition in the U.K.
The agency's decision comes after San Jose-based semiconductor company Broadcom announced in May plans to purchase cloud and virtualization giant VMware for $61 billion. The deal, which is estimated to be finalized by Oct. 31, 2023, will help Broadcom expand its portfolio with VMware offerings that protect endpoints, workloads and containers (see: Broadcom Beefs Up Security Business With $61B VMware Buy)
The Competition and Markets Authority plans to open the deal up to public comment by relevant industry stakeholders between Nov. 21 and Dec. 6, 2022.
Based on that feedback, the agency will determine if the merger will result in any reduction of market competition. Any potential red flags could result in the agency prohibiting the merger, the regulatory body says in a statement on Monday.
The U.K. regulatory review comes as Broadcom awaits approval from the European Commission. The EU commission, which was notified by Broadcom last week, is expected to make a decision on the deal on Dec. 20.
"We are confident that this deal does not present any competition issues and look forward to working with the European Commission throughout this process," Broadcom told Reuters at the time.