Cyberwarfare / Nation-State Attacks , Fraud Management & Cybercrime
Iranian Nuclear Site Shut Down by Apparent Cyberattack
Report: Israeli Government Involved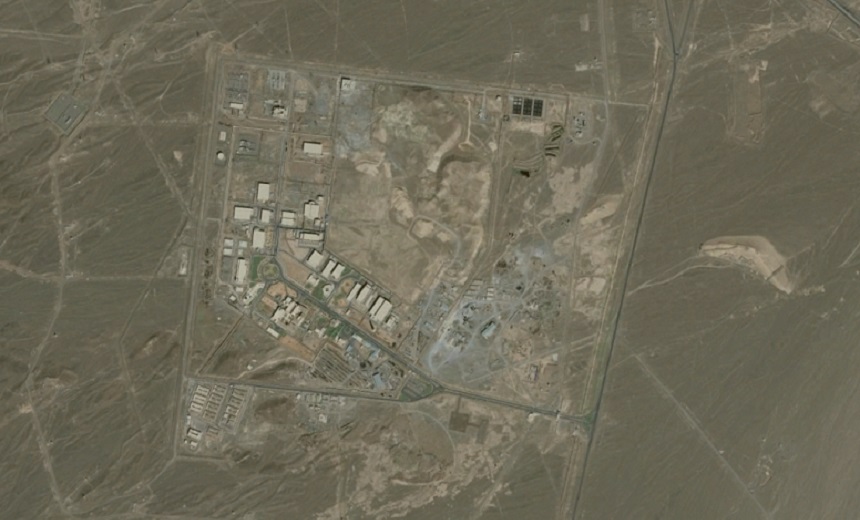 (Update: The Washington Post reports that Iran will begin enriching uranium to 60 percent purity, a top official said Tuesday, far exceeding its current level, in a defiant move following an attack on one of its key nuclear sites.)
See Also: Live Webinar | How To Meet Your Zero Trust Goals Through Advanced Endpoint Strategies
Israeli public media outlet Kan, citing intelligence sources, says an Israeli government cyberattack was responsible for the shutdown of an Iranian nuclear power facility on Sunday in what Iran describes as an act of "sabotage."
The Times of Israel reports the attack against the Iranian Natanz nuclear site occurred after scientists at the site turned on centrifuges in a step that threatened to shorten the amount of time for Iran to amass the highly enriched uranium needed for a nuclear bomb.
Behrouz Kamalvandi, a spokesman for the Atomic Energy Organization of Iran, said on Sunday that an "incident" had occurred in the morning involving the nuclear facility's power network and later acknowledged the plant had suffered massive damage.
This is the same power station shut down by the Stuxnet worm a decade ago, an action widely attributed to the U.S. and Israel (see: Report: Obama Ordered Stuxnet Assault).
While the Israeli government did not directly confirm Israeli involvement, Israel's defense chief, Aviv Kochavi, said on Sunday in a meeting with U.S. Secretary of Defense Lloyd Austin that the country's "operations in the Middle East are not hidden from the eyes of the enemy," the BBC reports.
Massive Explosion?
The New York Times said that two "intelligence officials" reported that damage at the nuclear facility was caused by a massive explosion that destroyed the heavily protected internal power system that supplies the underground centrifuges that enrich uranium.
The newspaper reports the attack, which was a classified Israeli operation, had caused a severe blow to Iran's ability to enrich uranium, and it could take at least nine months to restore Natanz's production.
Protecting Infrastructure
"If the reports are true and disruption was caused through a cyberattack, it yet again raises concern around the protection of critical national infrastructure around the world," says Steve Forbes, government cybersecurity expert at Nominet.
"Power plants and water facilities, for example, often rely on decades-old systems that were not initially designed to interact with the internet, let alone repel malware. It is vital that governments pay close attention to the resilience of their critical infrastructures. Updating legacy systems and networks, combined with deeply embedded broad protection built into the core of the infrastructure, has never been so important."