Cybercrime , Fraud Management & Cybercrime , Fraud Risk Management
Malicious Browser Extensions Downloaded 3 Million Times
Researchers: 28 Third-Party Extensions Could Steal Data, Download Malware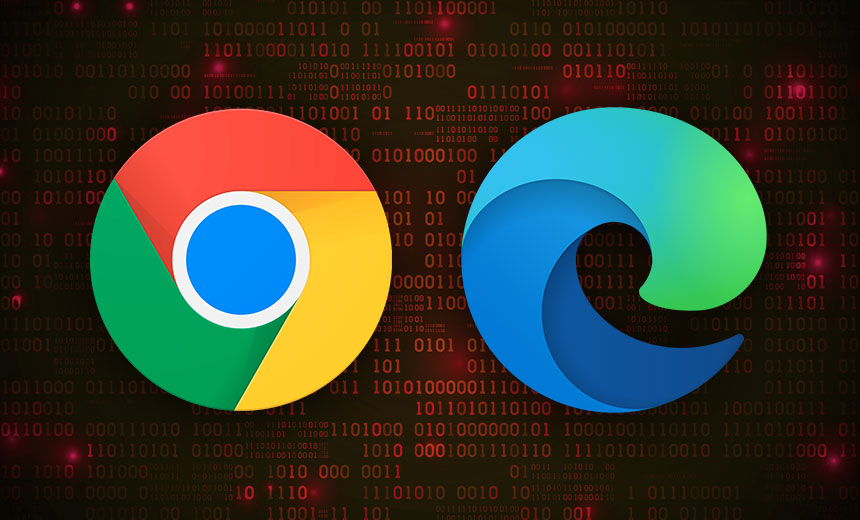 Researchers at the security firm Avast have found 28 malicious third-party browser extensions used with Google Chrome and Microsoft Edge that have been downloaded about 3 million times. These extensions are capable of spreading malware, stealing information and altering search engine results.
See Also: OnDemand | Understanding Human Behavior: Tackling Retail's ATO & Fraud Prevention Challenge
The malicious extensions' spoofed association with well-known apps, such as Facebook, Spotify and Instagram, to help cover up that they are designed to conduct malicious activities, including redirecting users to phishing websites or ads, collecting PII and browsing histories and downloading additional malware onto a victim's device, Avast reports.
"Anytime a user clicks on a link, the extensions send information about the click to the attacker's control server, which can optionally send a command to redirect the victim from the real link target to a new hijacked URL before later redirecting them to the actual website they wanted to visit," Avast says.
The researchers believe the extensions' developers are engaged in a click-jacking scheme and are being paid by the owners of the fraudulent websites where the victims are directed.
How Old Are Extensions?
Avast began monitoring these third-party extensions in November, but the company believes the extensions have been available since December 2018. Although Avast has warned Microsoft and Google about the malicious extensions, all remain available while those companies carry out their own investigations, Avast says.
Microsoft and Google did not immediately respond to a request for comment.
"Our hypothesis is that either the extensions were deliberately created with the malware built in, or the author waited for the extensions to become popular and then pushed an update containing the malware," Avast researcher Jan Rubin notes in the Thursday report. "It could also be that the author sold the original extensions to someone else after creating them and then his client introduced the malware afterwards."
Avast has created a free tool that can scan for and remove any of the malicious apps.
The malicious extensions are labeled as:
Direct Message for Instagram
Direct Message for Instagram
DM for Instagram
Invisible mode for Instagram Direct Message
Downloader for Instagram
Instagram Download Video & Image
App Phone for Instagram
App Phone for Instagram
Stories for Instagram
Universal Video Downloader
Universal Video Downloader
Video Downloader for FaceBook
Video Downloader for FaceBook
Vimeo Video Downloader
Vimeo Video Downloader
Volume Controller
Zoomer for Instagram and FaceBook
VK UnBlock
Odnoklassniki UnBlock
Upload photo to Instagram
Spotify Music Downloader
Stories for Instagram
Upload photo to Instagram
Pretty Kitty, The Cat Pet
Video Downloader for YouTube
SoundCloud Music Downloader
The New York Times News
Instagram App with Direct Message DM
Other Extension Issues
In June, Awake Security discovered 70 Chrome extensions could be used to steal users' credentials and security tokens, which were then removed.
And in February, Google removed 500 Chrome extensions from its online store after Duo Security researchers found that attackers were using them to steal browser data.