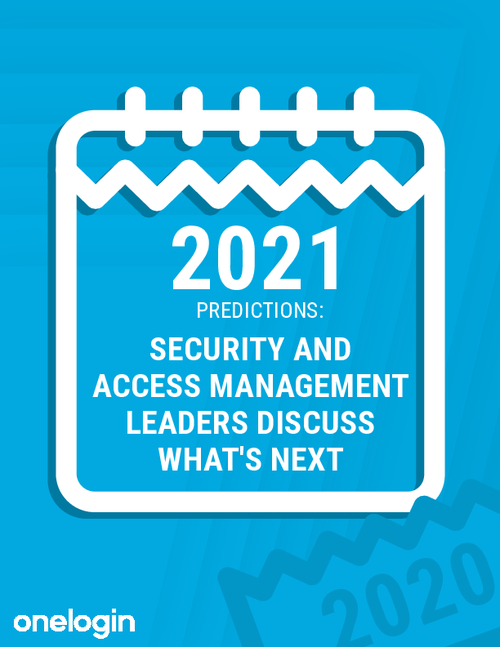 With vaccines on the way, there is light at the end of the 2020 tunnel. Once the threat of COVID-19 begins to lesson because of the vaccine, we can hopefully begin to see our economy bounce back. With a more hopeful eye to the future, OneLogin reached out to leaders across the Security and Identity and Access Management space to get their thoughts on what they see coming in 2021.
Read on to learn more about what thought leaders are predicting on topics such as:
Why we need to be more vigilant than ever to protect against cybercriminals;
The state of remote work in 2021 and what trends we see coming out of 2020;
How large and small businesses need to adapt and evolve in 2021.