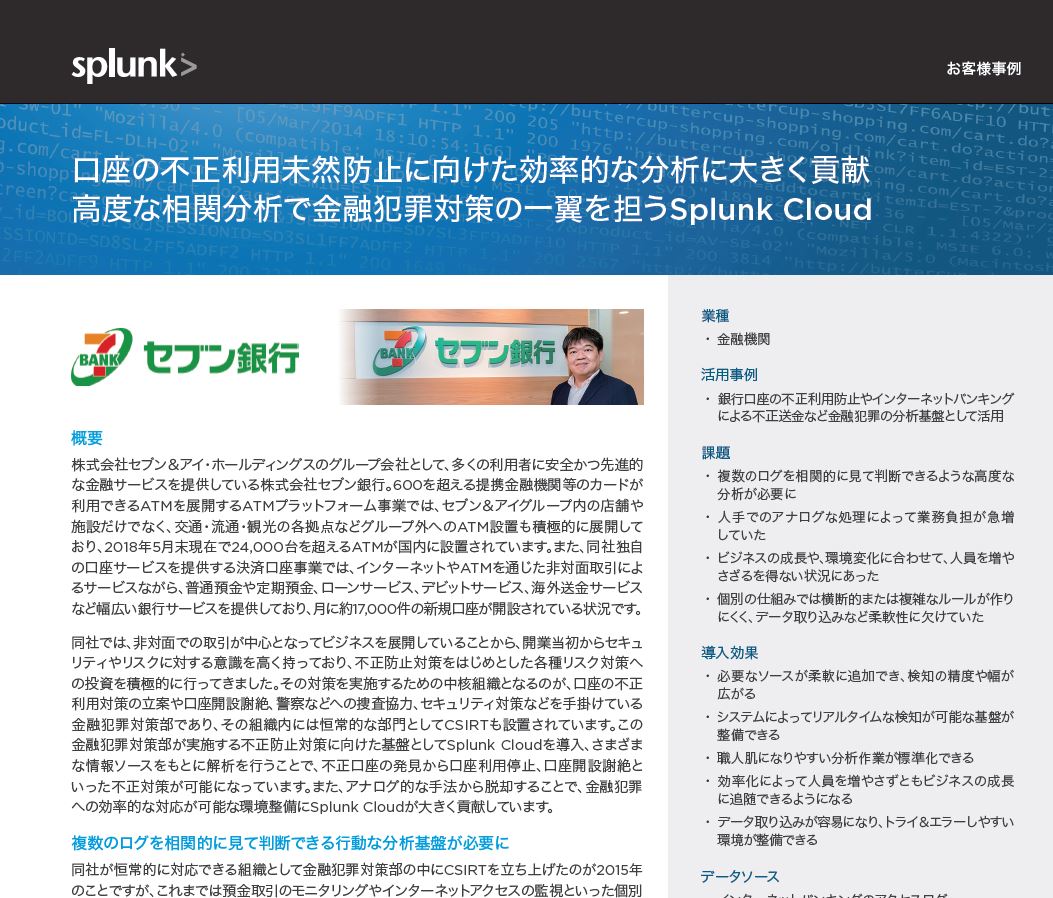 Seven Bank, Ltd., a Japanese bank offering a variety of cutting-edge financial services to a broad base of customers, opens approximately 17,000 new user accounts monthly and operates more than 24,000 automatic teller machines in Japan. With a growing focus on online transactions, the company has stringent security and risk management requirements. Since deploying Splunk Cloud, Seven Bank has seen benefits including:
Integrated real-time visibility into anomalies and threats;
Streamlined operations and fraud analysis;
Improved risk assessment and management.
This cases study is in Japanese.