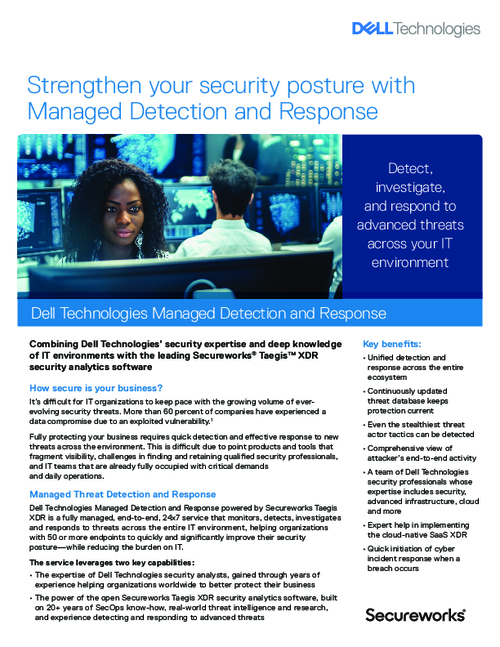 It's difficult for IT organizations to keep pace with the growing volume of ever evolving security threats. More than 60 % of companies have experienced a data compromise due to an exploited vulnerability.
Fully protecting your business requires quick detection and effective response to new threats across the environment. This is difficult due to point products and tools that fragment visibility, challenges in finding and retaining qualified security professionals, and IT teams that are already fully occupied with critical demands and daily operations.
Download this datasheet to learn how you can significantly improve your security posture, while reducing the burden on IT.